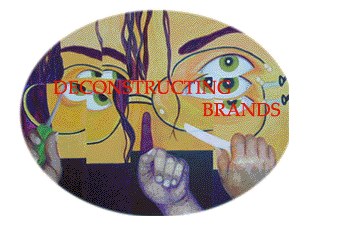 Going along with my love for breaking down complex concepts into simpler understandable components, here I try and deconstruct one of my favorite retail brands. In the process, the essence of the brand is what I am trying to unravel.
I believe that a strong brand needs to be different and relevant at the same time. GAP Inc. has been able to create strongly differentiated and relevant brands with GAP, Banana Republic and Old Navy. Each has a well-differentiated positioning and proves to be relevant for its target customers.
Amongst all these brands, GAP has been especially successful and is a personal favorite. To me it epitomizes clarity & clutterlessness (for lack of any other word). This is carried through to all touch-points with the brand including the clothing, store design, store façade, website and advertising. The clothes have neat cuts and solid colors, the stores are neatly laid with enough room to browse around. The advertisements (remember the recent GAP Stretch campaign) are shot against clear white background with great music and still better looking models. Even the GAP Scents are pure, unmixed earthy smells and pleasing to the senses with elementary names like Heaven, Dream and Simply White.
The brand's values of youthful positive energy and clarity of purpose are reflected in all its manifestations. In an age of media overdose, the GAP advertising breaks through the clutter and almost bring along a moment of joy. It's a brand that does not try and do a hard sell and gives you space for making your own choice. I believe that the main reason for GAP's success, apart from consistency in its message, media and merchandise has been this 'sense of space' it has allowed its consumers.
Negatives:
The brand has been accused of getting clothes made in sweatshops in Asia. The lack of clear communication that informs the consumers of any positive initiatives is paradoxical to the brand's values.
The target market for the Old Navy and GAP brands is often times very close in their profiles. The brands bear a risk of cannibalizing each other's market share. The recent advertising is aimed at creating very distinct brand images but the merchandising efforts will have to be more differentiated.
Coming up next.....Wal-Mart